Meet Konrad Bradley '05
From Cut Bank to Malawi, this Montana Tech grad is shaping international health policy.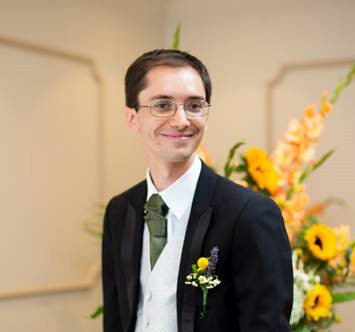 This Montana Tech alumnus is impacting the world through policy and biology.
Since graduating from Tech with a Biological Sciences degree, Bradley has accumulated an impressive scientific resume.
From a fellowship with the National Institutes of Health in Washington DC, to Emory University for his PhD, then the United Kingdom for post-doctoral work, to landing at his current position with the United States Agency for International Development (USAID), Bradley has certainly experienced an array of opportunities.
"I think one of the best rewards of teaching at a place like Montana Tech is getting to know our students well and then taking pride in their successes. Konrad always took advantage of the research opportunities our department provided and it's exciting to see what a great researcher he has become."
Dr. Amy Kuenzi, Biological Sciences Department Head
One thing is really clear about his career path. "Tech has played a much bigger role in my career than I thought."
Currently, at USAID, Bradley works with the Republic of Malawi to provide guidance on policy and direct support for treating HIV/AIDS. Attending Tech, caused a ripple effect in his career. 
"I wouldn't have gotten that fellowship without the research experience I gained at Tech. I was co-authored on a paper that was published, which was rare for undergrads. I know it helped me stand out and open a lot of doors."
Montana Tech also taught him valuable skills he's needed as a scientist.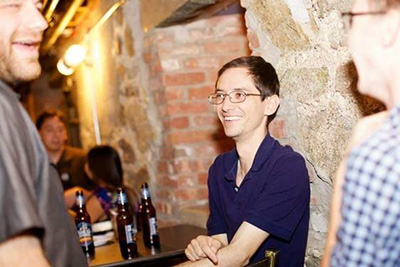 "When I went to DC, I already viewed professors as people I could go to when I needed something. They were people I could talk to about science. I learned to ask questions," he said. "It's really helpful knowing which questions to ask and how to ask them."
"I don't think I would be where I am now without the experiences and opportunities I had from Tech."
Asking questions has been a foundation in Bradley's career.
While in the UK, he spent six years researching and asking questions about the influenza virus and actively responding to the outbreak during the 2009 pandemic. He's had to ask questions about whether or not certain viruses could break into human populations or if certain vaccine candidates would work for human clinical trials.
If you know of a person or story to be featured please email spanisko@mtech.edu