Electrical Engineering
Bachelor of Science
View complete catalog information about the Bachelor of Science in Electrical Engineering
Excelling in Power and Controls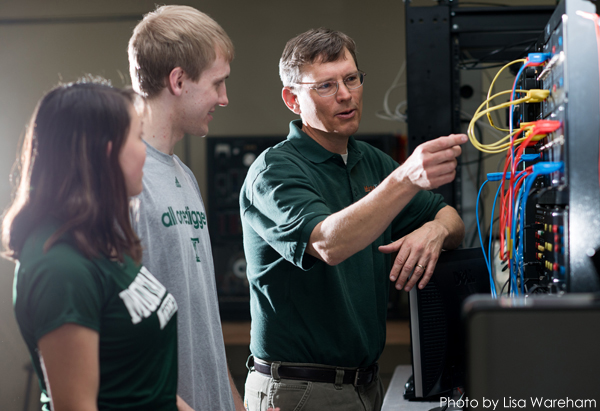 At Montana Tech our faculty excel in teaching advanced topics in grid stability, grid modeling, power protecti, and instrumentation and controls.  Nearly all of the classes taught within the department have labs associated.  This is to give students a hands-on education into these topics.  Not only do the students learn and apply the principles and theory learned in their educational career, their skills are put into practice as industry partners hire our students based on their exceptional skills.
Career Outcomes
Placement Information
The Career Services Office at Montana Tech surveys all graduates each year. The purpose of the survey is to provide employment information and facilitate the career decisions for prospective and current students, in accordance with Sections 485 and 486 of the Title IV Higher Education Reauthorization Amendments of 1986. The Graduate Survey is published annually.
Bachelor of Science, Electrical Engineering