David Gilkey, Safety, Health & Industrial Hygiene Faculty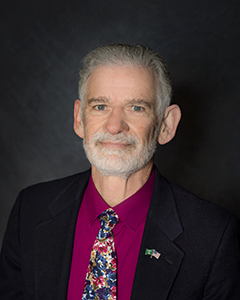 Associate Professor
Science & Engineering (S&E) 315
Phone: 406-496-4895
E-mail: E-mail David Gilke
Biography
Dr. David Gilkey is an Associate Professor at Montana Technological University in Butte, Montana. He has nearly 40 years' experience in occupational and environmental health with expertise in ergonomics, safety, and workplace wellness. Dr. Gilkey earned his Doctor of Chiropractic degree from Southern California Health Sciences University and Ph.D. from Colorado State University with a focus in occupational health, safety, industrial hygiene and ergonomics. He is a Certified Professional Ergonomist (CPE), Certified Safety Professional (CSP) and Registered Environmental Health Specialist (REHS). Dr. Gilkey has authored and/or coauthored 30 articles in peer reviewed scientific journals, 66 articles in trade journals, and provided three book chapter contributions in the areas of ergonomics, occupational safety, and environmental health. He has taught both undergraduate and graduate level courses in environmental and public health, occupational safety and ergonomics.
Non-Research Academic Interests
Dr. Gilkey loves teaching occupational and environmental health. Student interaction is the high point in each day. His door is always open to students. He teaches both undergrads and graduate students as well as advising them on course work, seeking internships, navigating employment and succeeding in the world. Dr. Gilkey believes that every teacher should be committed to inspiring students to become lifelong learners.
Career in Brief
Prior to coming to MT Tech, Dr. Gilkey was a professor at Colorado State University for 20 years. Before his career in higher education, he was a practicing doctor of chiropractic for 15 years in San Jose, CA. Dr. Gilkey specialized in occupational health and orthopedic conditions.
Courses Taught
Dr. Gilkey teaches Senior Projects (OSH 489 in the spring and fall. He also teaches Principles of Epidemiology (IH 5426) and Ergonomics (OSH 454) in the fall. He teaches Environmental Health (OSH 491) and Advanced Environmental Health (IH597) in the spring. Dr. Gilkey provides guest lectures by invitation in other undergraduate and graduate courses.
Personal Interests
Dr. Gilkey enjoys riding his motorcycle in the Rocky Mountains. He takes frequent trips from Butte to Whitehall and neighboring small towns. He is a hunter and loves shooting muzzleloaders. He participates in rendezvous wearing period dress of the early American explorers and the ways of the Mountain Man. Dr. Gilkey likes building stuff in the garage and playing with his dog Honey Bear. He and his wife Holly live in Butte and have assimilated nicely into the community.
Research and Outreach
His most recent research is focused in mining safety culture evaluation and characterization in Montana. He is also actively involved in construction safety culture research with an emphasis on evaluating differences between Latino and Non-Latinos workers. He has also been active in translational (R2P) research looking at methods to enhance safe work practices in agriculture where ATVs and UTVs are used in agricultural operations.
Selected Publications
Neves, H., Brazile, W., and Gilkey, D. (2018). ATVs and Agriculture: A Systematic Review. (In-Press ACTA SCIENTIFIC Agriculture Research).
Lagerstrom, E. Gilkey, D., Magzamen, S., Stallones, L., and Rosecrance, J. (2016). Understanding risk factor patterns in ATV fatalities: A recursive partitioning approach. Journal of Safety Research, 59, 23-31.
Lagerstrom, E. Hibiske, S., Gilkey, D., Rosecrance, J. (2015). A Case Study: The Development of Safety Tip Sheets for ATV use in Ranching. Safety, Special Issue - All-Terrain (ATVs, Quad Bikes) and Off-Highway (ROVs, UTVs, SSVs, LSVs, LUVs, MUVs, XUVs). Safety, 1, 84-93; doi: 10.3390/safety1010084
Lagerstrom, E., Gilkey, D. Elenbaas, D. Rosecrance, J. (2015). ATV-related injuries in Montana 2005-2012. Special Issue - All-Terrain (ATVs, Quad Bikes) and Off-Highway (ROVs, UTVs, SSVs, LSVs, LUVs, MUVs, XUVs) Safety, 1(1), 59-70; doi:10.3390/safety1010059.
Paulsen, R., Gallu, T., Gilkey, D., Riser, R., and Rosecrance, J. (2015). Inter-rater reliability of Strain Index and OCRA checklist task assessment in cheese processing. Applied Ergonomics, 51, 199-204. DOI: http://dx.doi.org/10.1016/j.apergo.2015.04.019
Outreach
Dr. Gilkey is interested in supporting Total Worker Health and Wellness. He has dedicated the past 40 years to supporting the health and well-being of workers. He became the Health Links Ambassador for Montana in 2018.
Health Links is a nonprofit based in the Center for Health, Work & Environment at the Colorado School of Public Health.
A safe workplace is a happy and productive workplace, and Health Links assists employers with assessing their needs and developing a plan to become a Certified Healthy Workplace.
Health Links offers step-by-step strategies and tools help with assessments, planning, and evaluations. Their trained experts will help employers make their workplaces healthier through promotion of Total Worker Health ® and refinement of safety programs. Please read more Health Links.