Housing and Residence Life
Centennial Hall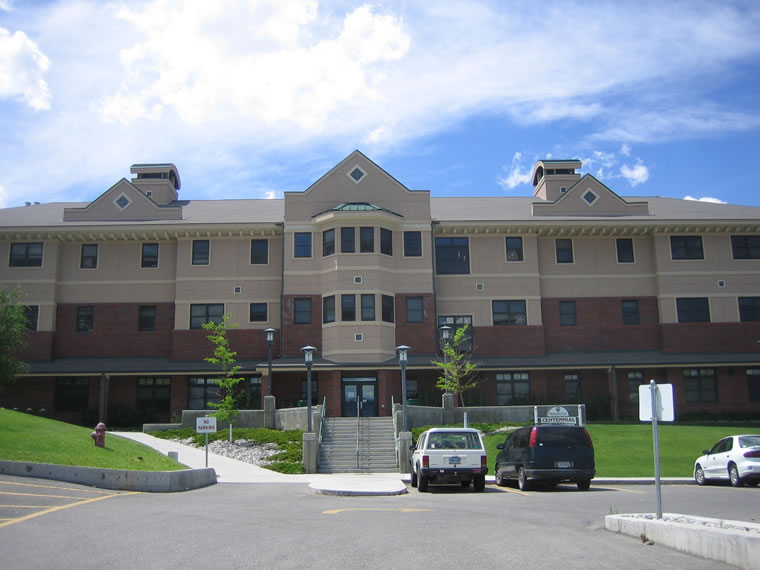 Centennial Hall officially opened in the October of 1999 and was constructed to serve an increasing demand for on-campus housing. Although Centennial Hall is comprised mainly of traditional, double-occupancy rooms, the third floor is entirely suite-style rooms that have historically housed upper-class students.
Like Prospector Hall, Centennial Hall features a kitchen, a coin-operated laundry room, a computer lab, a TV lounge, and study areas. Students receive their mail at the building's front desk, and cleaning supplies and additional services are also available there. The entire building has Wi-Fi access which students may access through their campus network accounts.
Differences between Centennial and Prospector Halls include all of the Centennial Hall rooms having sinks in them and the building having a more modern feel. However, as there are fewer students living there, students have often commented that it seems like there is less going on, and Centennial has traditionally been preferred by residents looking for a quieter, less-active environment.
Typical Floor Plans
Interior Photographs